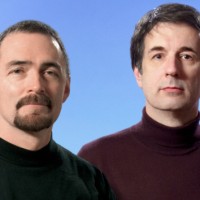 Credit: Danny SmytheThe Box Tops have announced plans to re-form and play their first shows since the 2010 death of their frontman Alex Chilton, who passed away at age 59 after suffering a heart attack. The revamped version of the group will be led by original guitarist Gary Talley and founding bassist Bill Cunningham.
Fans can expect to hear all of The Box Tops best-known songs at the as-yet-unannounced concerts, including their chart-topping 1967 hit "The Letter," as well as "Cry Like a Baby" and "Soul Deep." The band also will pay homage to their Memphis hometown with a set of '60s tunes by artists who influenced the group. The new Box Tops lineup will be augmented by a horn section.
After breaking up in the early 1970s, The Box Tops reunited in 1996 and continued to perform regularly with all or most of their original members until Chilton's death. Check BoxTops.com for the latest news on the band.
Copyright © 2015, ABC Radio. All rights reserved.